View All News
Upcoming Dual Credit opportunities for the 2023-2024 school year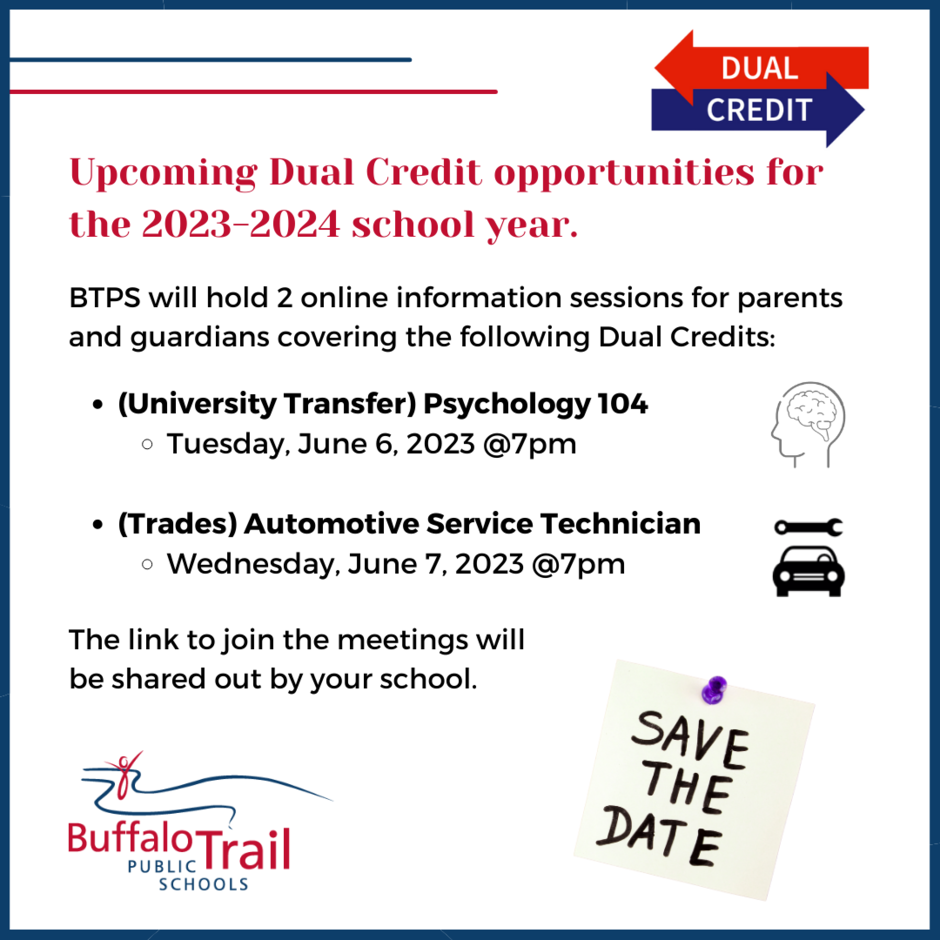 Upcoming Dual Credit opportunities for the 2023-2024 school year.
BTPS will hold 2 online information sessions for parents and guardians covering the following Dual Credits:
(University Transfer) Psychology 104 - June 6, 2023 @7pm

(Trades) Automotive Service Technician - June 7, 2023 @7pm
Dual Credit provides our BTPS high school students with the opportunity to explore post-secondary education and career pathways at Lakeland College while earning both high school and post-secondary credits.
The meeting links will be shared by your school.