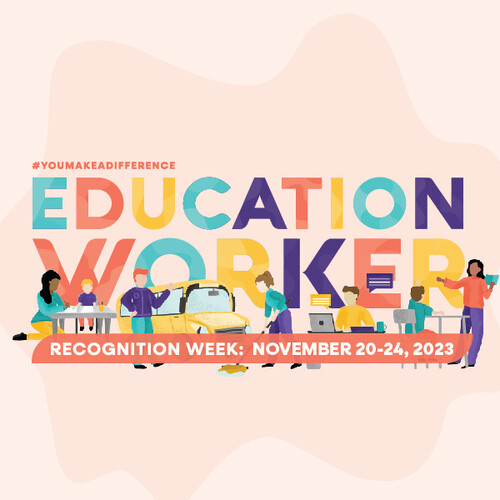 November 20-24, 2023 is Education Worker Recognition Week, which is sponsored through ASEBP.
The objective behind this week is to lift spirits and share how much we appreciate everything education workers do.
During this week, you are invited to share messages of thanks on social media of how an education worker has shown you kindness, reignited your passion for your own work, or simply put a smile on your face.
Simply post on social media anytime from November 20 to 24, using the hashtag #YouMakeADifference, and remember to tag ASEBP - you might just win a special prize!