View All News
Curriculum Implementation Parent and Community Engagement Session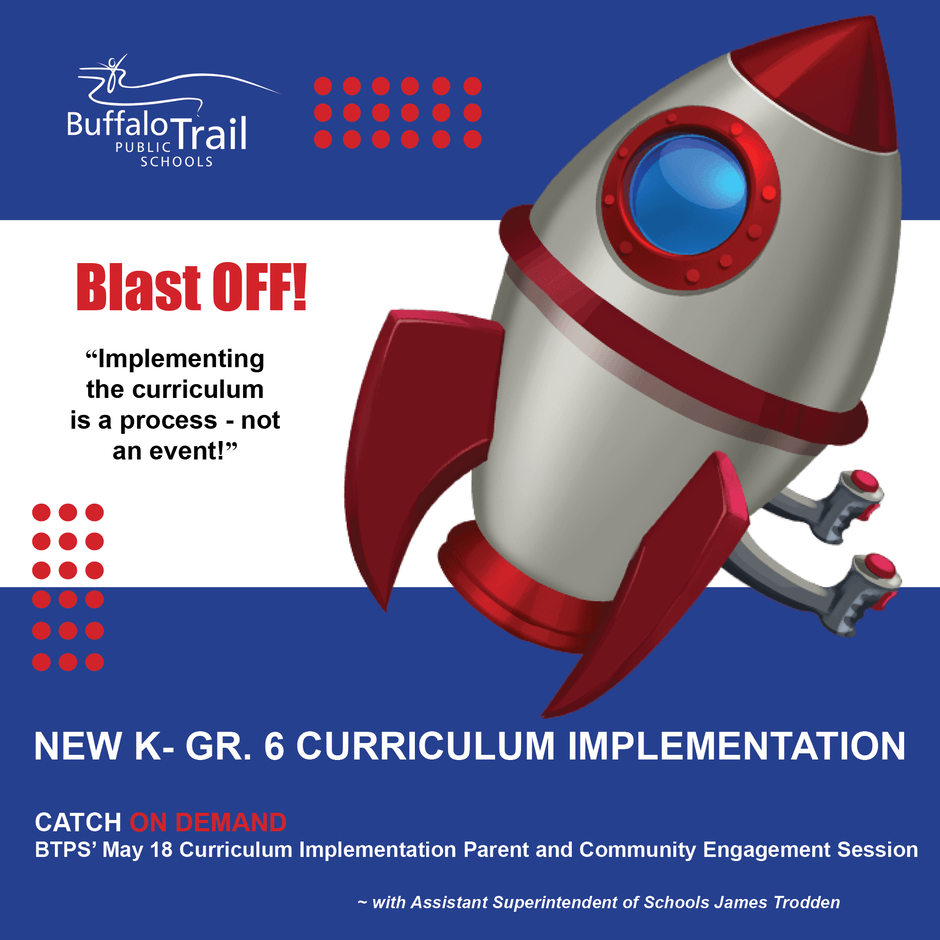 Curriculum Implementation Engagement Session – On Demand!
Parents who missed BTPS' May 18 Curriculum Implementation Parent and Community Engagement Session can catch the replay below!
In the 18-minute presentation, Assistant Superintendent of Schools James Trodden walks through the division's curriculum implementation plans for K to 3 English Language Arts and Literature and Math and K to 6 Physical Education and Wellness, referring to the task as "a process, not an event." To meet the learning needs of every student, the division has spent the last year focused on building teachers' capacity by unpacking the curriculum, identifying resources and building out supports, including a BTPS Curriculum Dashboard. 
Citing the new curriculum as "very approachable," Trodden said BTPS teachers are prepared to meet students where they are at in September 2023 through effective planning, instruction and assessment practices. Check it out!
On Demand – Curriculum Implementation Engagement Session