View All News
Buffalo Trail Public Schools Honouring Remembrance Day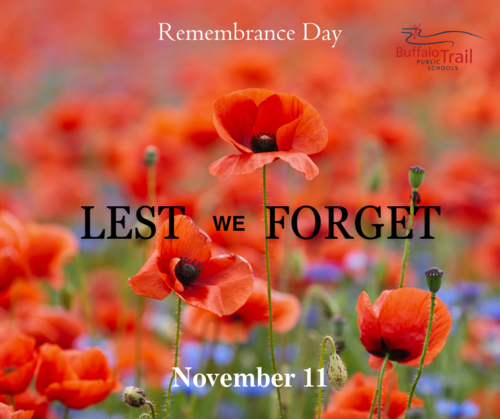 As we approach November 11, Buffalo Trail Public Schools honours the sacrifices of our brave veterans. On this Remembrance Day, we pay our respects to the individuals who have served and continue to serve our country.
Their sacrifices have paved the way for the freedom we cherish today. Join BTPS in taking a moment of silence on November 11 to honour and pay respect to those who fought for our freedom.
Together, we remember, we honour, and we say thank you to those who have served, to those who continue to serve, and to the families who stand alongside them.
Lest we forget.