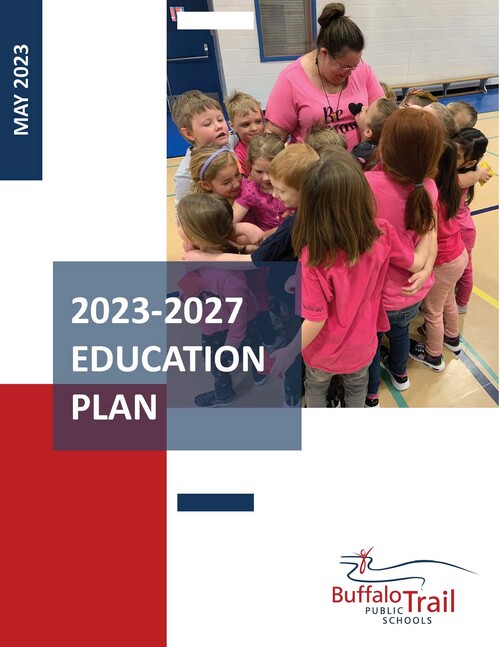 At the May 16, 2023, BTPS regular meeting, the Board approved the next Four Year Education Plan (2023-2027). Buffalo Trail Public Schools remains committed to providing the best possible educational experience for all students, and we believe that this plan will help us achieve this goal.
We are proud to report that over 500 stakeholders participated in the engagement sessions held in 2022-2023, where they had the opportunity to share their views and insights on the strengths and areas for improvement within our division. As a result of this feedback, we have developed a comprehensive new Four Year Education Plan that outlines the priorities and strategies for achieving our outcomes. Our Four Year Education Plan (2023-2027) is posted on our BTPS website.
At the heart of our education plan is the mission to maximize student learning, in a safe and caring environment, supported by a highly effective team. We are confident that this plan will provide a solid framework for the continued growth and development of our students and staff, and we look forward to working together to achieve our shared goals. Thank you for your continued support.