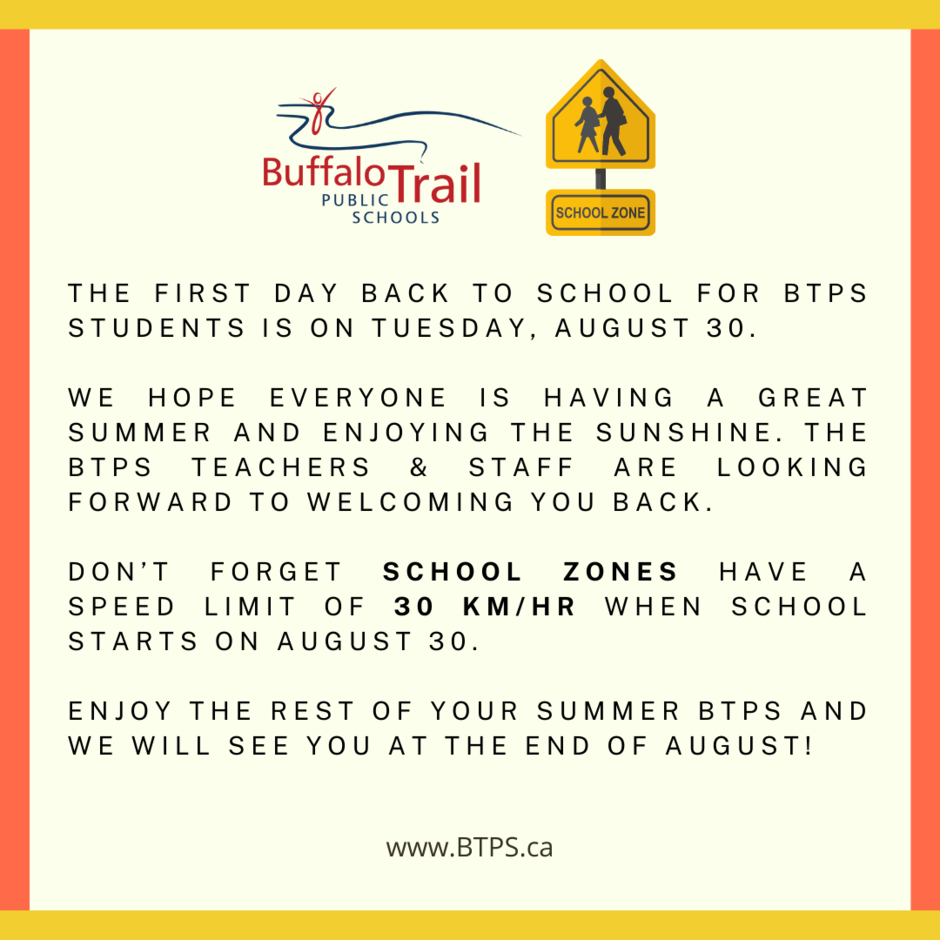 The first day back to school for BTPS students is on Tuesday, August 30.
We hope everyone is having a great summer and enjoying the sunshine. The BTPS teachers & staff are looking forward to welcoming you back.
Don't forget school zones have a speed limit of 30 km/hr when school starts on August 30.
Enjoy the rest of your summer BTPS and we will see you at the end of August!