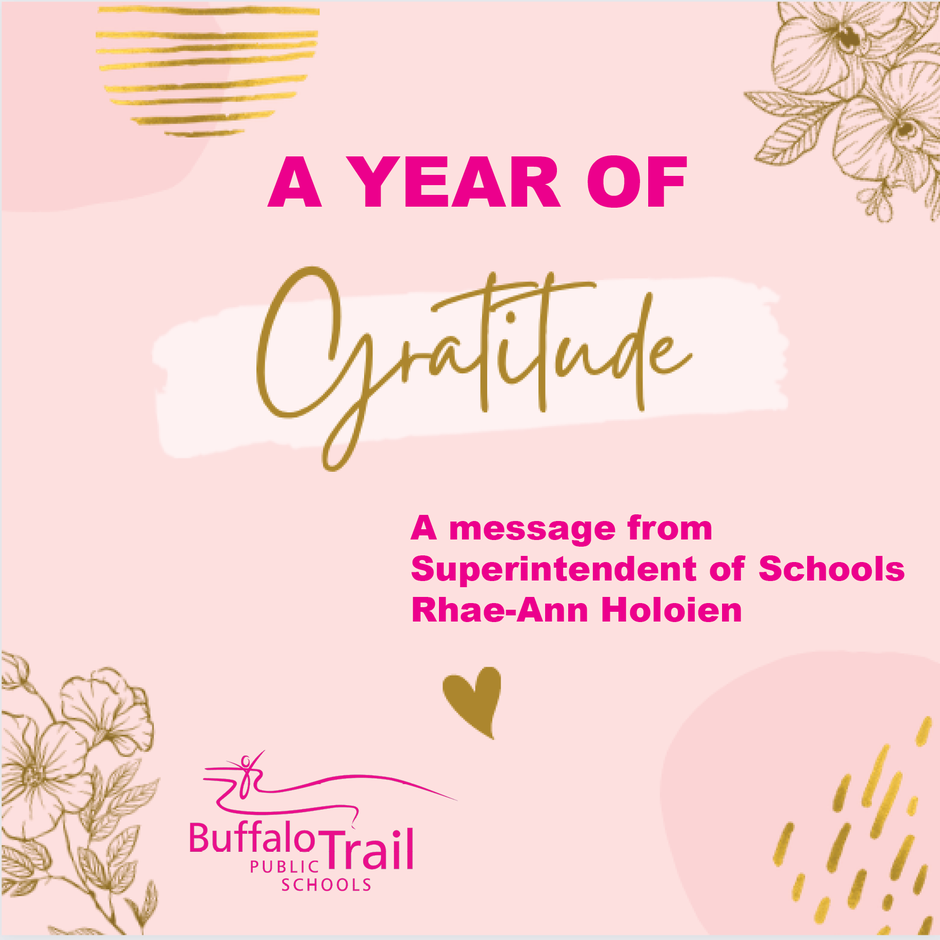 A Year of Gratitude
BTPS Trustees and Senior Leadership Team can't express their gratitude enough for the courage and resilience of students, parents, staff, and community partners as another unprecedented school year draws to a close. Despite the pandemic upsetting routines, BTPS witnessed incredible strength, perseverance, and, more importantly, a commitment to ensuring everyone's focus remained on student learning. 
After reflecting on the past 10 months, Superintendent Rhae-Ann Holoien believes the 2021/22 school year was "A Year of Gratitude." Check out her year-end message to the BTPS family.
Have a great summer! BTPS looks forward to seeing everyone back in September.